Another Wordless Wednesday...well sort of
You might remember this
post
a few weeks back. Here is a great recipe for home made Jello playdough. I am not sure where I found this recipe, but I have been making it on rainy days for years.
Jello Playdough
Printable Recipe
1 cup white flour
1/2 cup salt
2 T. cream of tartar
2 T. Vegetable oil
1 c. warm water
1 three oz. pkg. jello (any flavor)
Combine ingredients and cook over medium heat until it thickens and pulls away from the sides of pot and becomes dull. * Note: it burns easily so don't put over too high a heat and keep stirring. Mold and knead until cool enough to touch. Store in a closed plastic bag.
Check out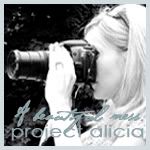 For more Wordless Wednesday