This is my eldest child....I had her when I was 12....no, not really.....I just can't imagine that I am the mother of someone that big...She started high school last week.....freaky I tell ya.
You know most teenagers don't really like to do what their parents say....except mine....like now, I will now ask my teenager to show you her belly button......................
TA DA! This is her belly button...that is Belly Button cookie. She found this great recipe in Better homes and Gardens magazine and has made herself quite famous. Everyone loves these cookies, they are so simple and so decadent. I have forbidden her to make them anymore, since they are solely responsible for five pounds.
They really don't look like anything much, but trust me...they are.
You are required to dip them in milk.
Almond Vanilla Dessert Sandwiches or Belly Buttons
adapted from Better Homes and Gardens
printable version
cookie:
2 cups unbleached flour
1 cup ground almond flour
2 teaspoons cream of tartar
1 teaspoon baking soda
1/2 teaspoon salt
1 cup unsalted butter
1 1/2 cups granulated sugar
2 Tablespoons milk
1 tablespoon vanilla extract
filling:
6 ounces cream cheese
1/2 cup powdered sugar
1 teaspoon vanilla extract
1/4 teaspoon cherry extract
with an electric mixer, combine the cream cheese, powdered sugar and extracts. Beat until smooth and set aside.
With an electric mixer, beat the butter and granulated sugar together until smooth. In a bowl, whisk remaining dry ingredients together. Beat in vanilla and milk. Mix in dry ingredients.
Divide the dough in half and chill, wrapped for at least thirty minutes. Preheat oven to 350 degrees. On a floured surface, roll out half of the dough until 1/8 of an inch thick. With a 3 inch cookie cutter, cut the dough into circles. Re roll scraps and repeat. Do the same with the second half of the dough. Place half of the circles on baking sheets. With a skewer, cut a small round hole in the center of the other half of the circles, and place on a baking sheets as well.
Bake the cookies for 10-12 minutes or until golden brown. Let cool for a few minutes and then transfer to a wire rack and let cool completely. Spread the bottoms of the un pierced cookies with a dab of the cream and then top with a a cookie that has been pierced. Refrigerate to store.
If you enjoyed this post, be sure to visit my friend over at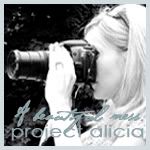 and check out